Just days after dropping a blockbuster Ligue 1 Team of the Season So Far (TOTS) So Far squad, EA SPORTS have released another major FIFA 20 double release ⁠— the long-awaited MLS squad and a boosted all-star lineup from LATAM are set to drop this week.
The end of each FIFA release cycle holds some of the biggest and best teams available: the mega-upgraded Teams of the Season. This year, EA has taken a slightly different route with TOTSSF, but the teams are as impressive as ever.
Last year, the Mexican, Argentinian, Colombian and Chilean leagues were bundled into the 'LATAM' squad. The 2020 TOTSSF release is no different: the all-star team was dropped alongside MLS on June 1.
[ad name="article1″]
FIFA 20 MLS TOTS So Far Squad
11 players were released as part of the MLS' best of the best squad, headlined by a whopping 96-rated Carlos Vela, followed by Atlanta United's 94 Josef Martinez, Toronto FC's 93 Alejando Pozuelo, and Minnesota United's 92 Ike Opara. Players may set their eyes on Opara and Miles Robinson, two centerbacks boasting 90+ pace that should make them high-value commodities in the FUT Market.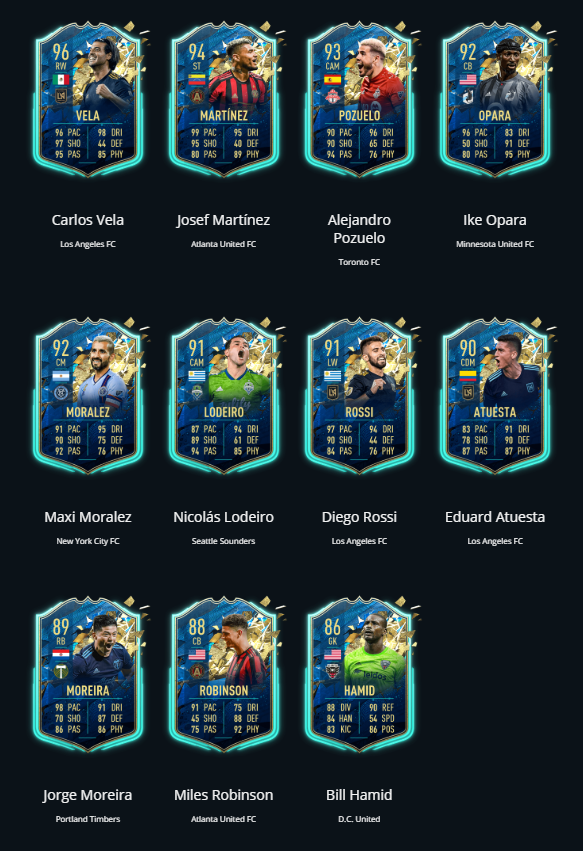 Carlos Vela (RW) – 96; upgrade to 3-star weak foot
Josef Martinez (ST) – 94; upgrade to 4-star skill moves
Alejandro Pozuelo (CAM) – 93
Ike Opara (CB) – 92
Maxi Moralez (CM) – 92
Nicolas Lodeiro (CAM) – 91
Diego Rossi (LW) – 91
Eduard Atuesta (CDM) – 90
Jorge Moreira (RB) – 89
Miles Robinson (CB) – 88
Bill Hamid (GK) – 86
[ad name="article2″]
MLS TOTSSF SBC
As for the MLS' untradeable entry in this year's Team of the Season, EA have opted to release a 92-rated Nani, who has some incredible-looking stats in addition to the five-star weak foot and skills. Check out our MLS TOTSSF SBC guide for all the requirements, cheapest solutions, and more.
FIFA 20 LATAM TOTS So Far Squad
Moving over to the Latin American TOTSSF, we have the likes of 95-rated Carlos Tevez, 94 Ignacio Fernandez, 94 Eduardo Salvio, and 93-rated fan-favorite Andre-Pierre Gignac.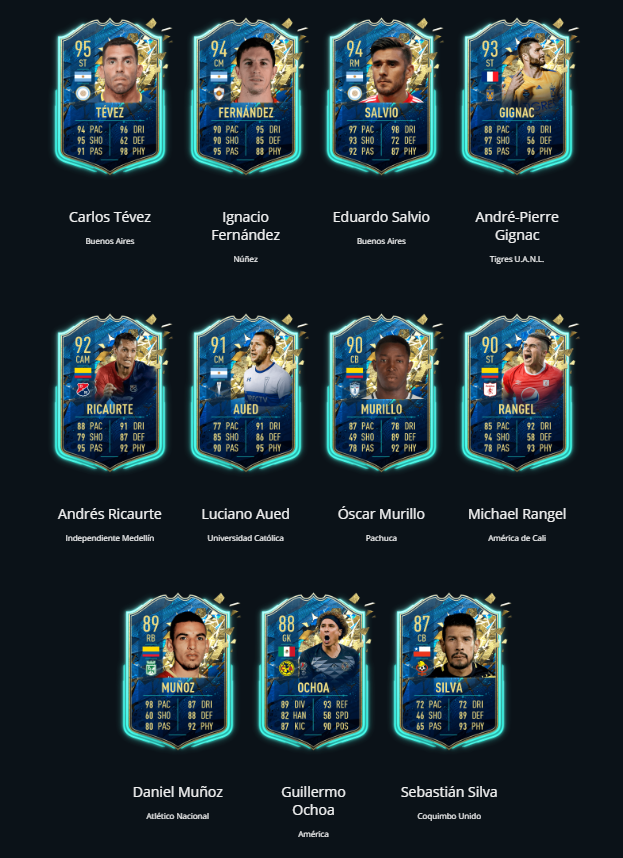 [ad name="article3″]
Carlos Tevez (ST) – 95; upgrade to 4-star weak foot
Ignacio Fernandez (CM) – 94; upgrade to 4-star weak foot
Eduardo Salvio (RM) – 94
Andre-Pierre Gignac (ST) – 93
Andres Ricuarte (CAM) – 92
Luciano Aued (CM) – 91
Oscar Murrillo (CB) – 90
Michael Rangel (ST) – 90
Daniel Munoz (RB) – 89
Guillermo Ochoa (GK) – 88
Sebastian Silva (CB) – 87
LATAM TOTSSF SBC
For the LATAM untradeable TOTSSF card, EA went with the 92-rated Chilean Fuenzalida, a winger who possesses top-notch stats when it comes to pace, shooting, passing, and dribbling. Make sure to check out our full Fuenzalida TOTSSF Objectives guide for all the challenges, pack rewards, and more.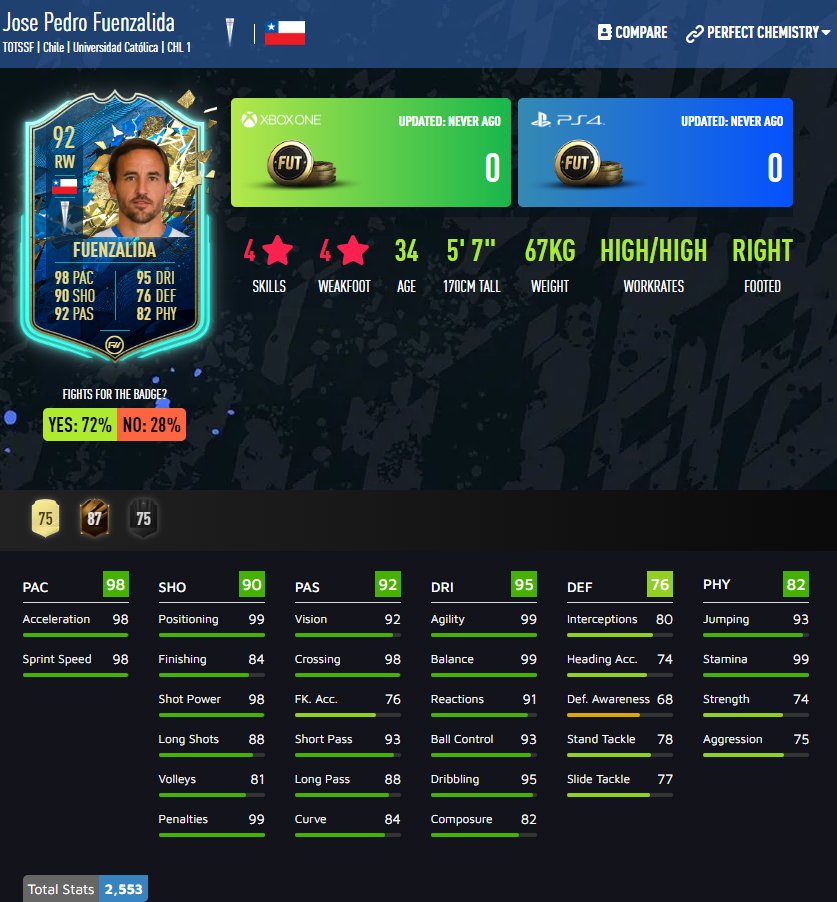 Haven't built your FIFA 20 team around players from the MLS or Latin America? That is fair enough; there are plenty of TOTSSF superstars to pick up from the Premier League, La Liga, Bundesliga, Serie A, and the Ligue 1 now too.
⁠For all Team of the Season So Far and FIFA news, stick with us on Twitter @UltimateTeamUK to get the team lists and news as soon as it's made available.