EA Sports have released a new gameplay trailer for the highly-anticipated VOLTA mode coming in FIFA 20, and we're here to make sure you're all caught up on the details.

[ad name="article1″]

The release of FIFA 20 is just around the corner, so EA SPORTS have picked up the pace when it comes to releasing new details and information about the next installment of the popular sports franchise.

The latest news came on August 8, with the release of a new trailer for VOLTA – a reincarnation of the old FIFA Street series that was a hit among many old school players.

[ad name="article2″]

The video goes over some of the basics of the mode, including gameplay, customization options, the look and feel of it, and more.

[ad name="article3″]
FIFA 20 VOLTA – Gameplay variety
Gameplay is obviously a major area of interest when it comes to VOLTA, and we now have a decent grasp on the various mechanics and fundamentals of what will take place between the goals.
Players will have the option of playing 3v3 Rush (no goalkeepers), 4v4, 4v4 Rush, 5v5, and Professional Futsal, all of which will have their own rules and specifications.
Skill and flair will obviously take center stage in this new generation of street football, as well as the ability to use the wall boundaries to pass the ball and celebrate goals.
There will also be 17 football playgrounds for players to enjoy, including some iconic landscapes from all around the world.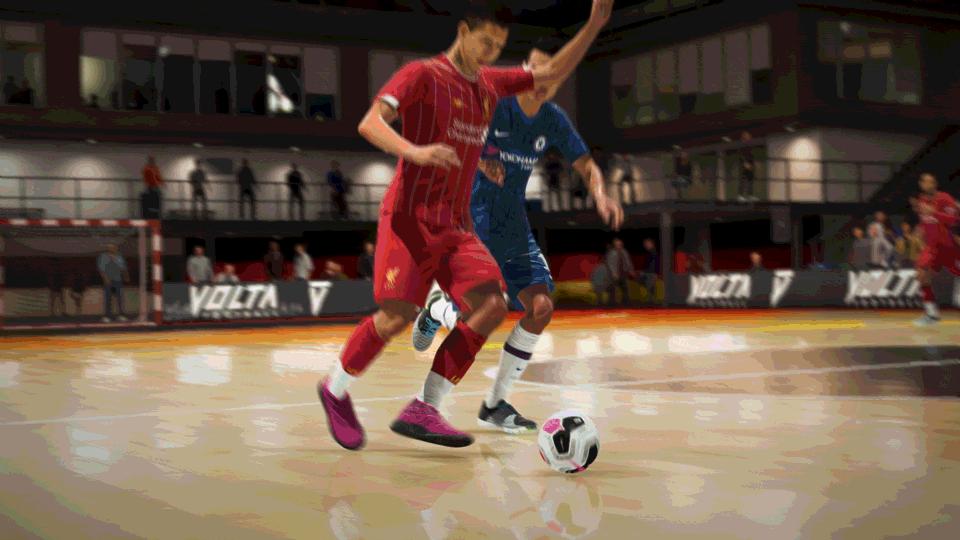 [ad name="article4″]
FIFA 20 VOLTA – Customization
Players will have total control over their in-game characters in VOLTA, which includes their physical build and look, the clothing and gear they wear, and which of their skills get upgraded and when.

This will create a high degree of variance across all players, which will be put on full display during matches.

[ad name="article5″]
FIFA 20 VOLTA – Play it your way
VOLTA will give players the choice of how they want to play the mode, thanks to a variety of options that will be at their disposal.
VOLTA Story – A single-player story mode taking the place of The Journey, in which players will be able to build their desired squads and recruit players to try and win the VOLTA FOOTBALL World Championship in Buenos Aires.
VOLTA Tour – Players will be matched up against community-generated squads, much like Squad Battles. Winning games presents the chance to recruit players from opposing teams to try and build the best squad possible.
VOLTA League – The online side of VOLTA, putting players in a promotion/relegation style league against others from across the world.
VOLTA Kick-off – Players can take their favorite professional teams to the streets, pitting them against each other in ways never seen before.
---
FIFA 20 will be released on September 24, 2019 for PlayStation 4, Xbox One, and PC.