The first look at the 'Winter Carentan' map and Winter Seige event in Call of Duty: WWII has been teased by Sledgehammer and Michael Condrey.
Scheduled to begin on Friday, December 8th at 10 AM PST (1PM EST, 6 PM GMT) the 'Winter Siege' event in CoD: WWII will feature a collection of community events lasting throughout the holiday season until early January for players to participate in. Although not much has been revealed about the seasonal event, Sledgehammer has stated that 'a ton' of content will be included, including weekly rewards, items, and much more over the course of December within the title. However, during the original Winter Seige announcement, the development team revealed that a winter version of the exclusive Carentan map will be made available to all players for a limited time, regardless of the CoD: WWII version purchased. With just days to go before the event as of writing, Sledgehammer shared the
first look
at Winter Carentan via a tweet on Wednesday, December 6th.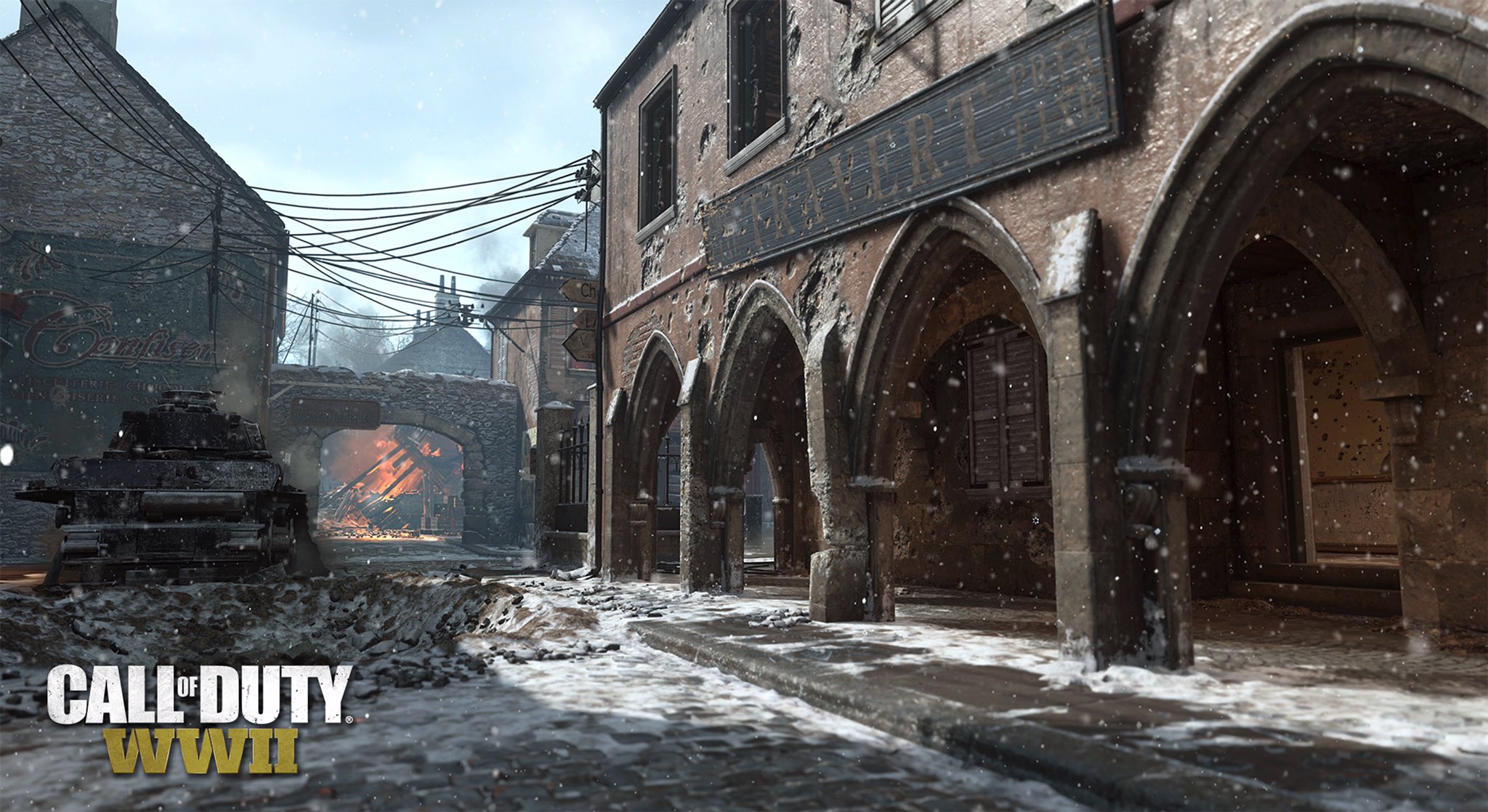 Winter Carentan
Studio-Head Michael Condrey would also provide
a glimpse
of the Headquarters area for Winter Siege, which features snow, lights, and other aesthetic changes.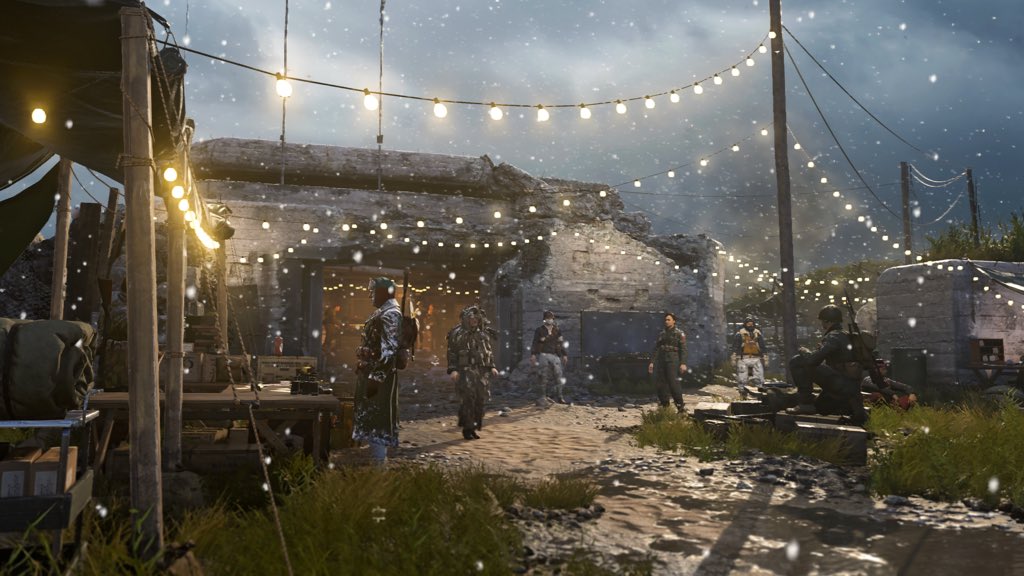 Redesigned Headquarters Area for Winter Siege
More information on the upcoming Winter Siege event can be found
right here
.