New information has been released regarding future CWL 2K Series tournaments and the format of the upcoming Pro League.
Originally introduced during the Call of Duty: Infinite Warfare competitive season, the CWL Pro League was created to allow the best players and teams across the globe compete against one another in a LAN setting for multiple seasons. A $200,000 prize pool will be distributed throughout Stage competition, with $500,000 to be included at each Playoff, with all competition being held at the MLG Arena in Columbus, Ohio. Each Stage will feature a total of 16 teams split into two different 'divisions,' and will qualify for the league based on their CWL Pro Point standing prior to competition. On January 12th, the breakdown of teams for each division was revealed during the CWL New Orleans broadcast based on their seeding going into the Pro League.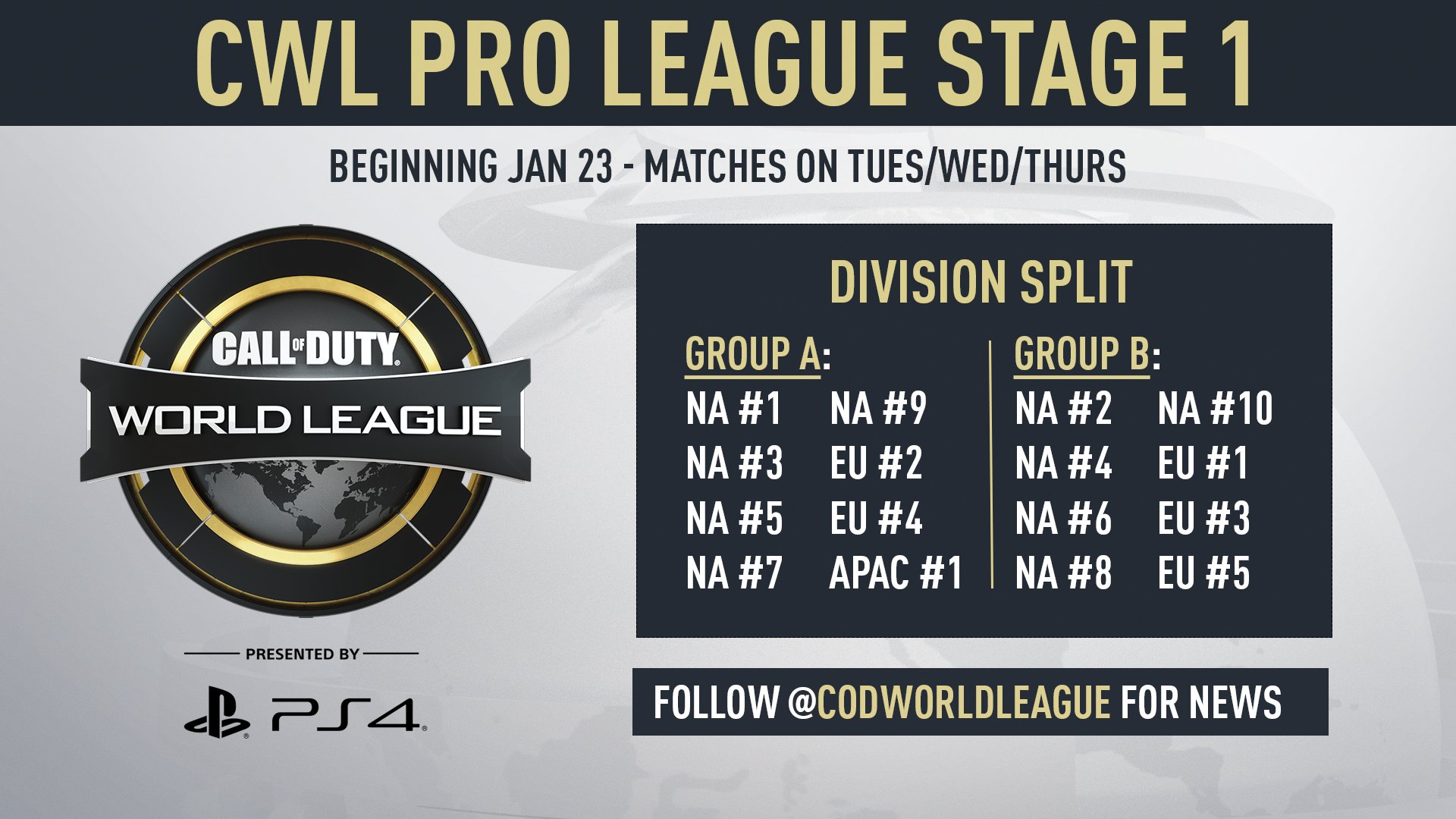 It was also announced that weekly North American CWL 2K tournaments will be changed in coordination with the Pro League, including an Amateur vs Pro 'challenge bracket.'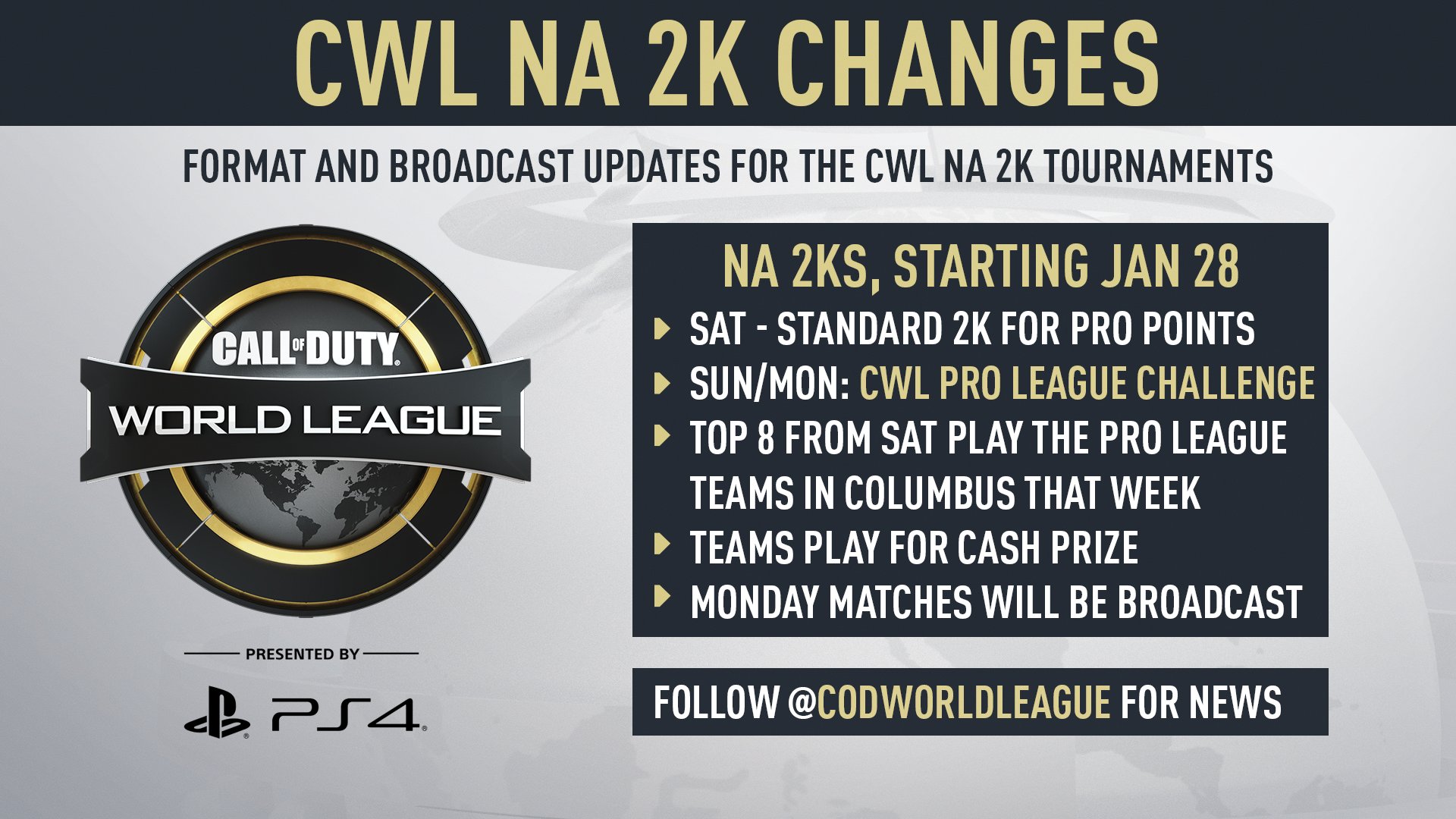 MLG executive Adam Apicella provided more information on how the format will work following the announcement. More information on the 2018 CWL Pro Leauge including scheduling, qualification, and much more can be found
right here
.