A new Call of Duty: WWII related logo has appeared in the Playstation Store and it contains the words "Shipment 1944" emblazoned on a wooden surface.
Users began reporting of this on Reddit and other social media when it started showing up in the PS Store earlier on March 12th.
---
No official details have been provided or announced, which goes to suggest that whatever this new logo is for, it was leaked early.
As expected, the speculations for the meaning have been numerous in quantity and variety.
Many are assuming that this is a second DLC or in-game event that is going to go hand-in-hand with the new patch update that is schedule for March 13th.
Some think that the name "Shipment 1944" could be a reference to remaking the "Shipment" map from Call of Duty: Modern Warfare.
x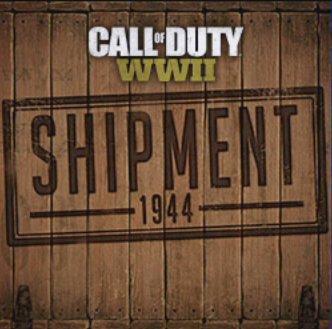 x
A more hopeful group are thinking it will be a literal shipment of new features, particularly the paint-job weapon customization option that has been unavailable since the game's launch.
Regardless of what it is, it will likely boost the game by providing fresh content for players to enjoy.
x
read more about:
Call of Duty
---
Dexerto Talk Show: This week's guest Keemstar discusses life as a controversial YouTube figure and dealing with swatting.