Popular esports and YouTube organization known as FaZe Clan has revealed their latest gaming house and it is as extravagant as you could imagine.
Four of the most prominent members of their YouTube team - Nordan 'Rain' Shat, Lucas 'Blaze' Blaziken, Jakob 'Teeqo,' and Jose 'Cheo' Delossantos introduced their new home in a video on the
official FaZe Clan YouTube channel
. The house is located in Calabasas, CA which is part of the greater Los Angeles area and is also the home to many celebrities and famous area. The reality TV star Kardashian family, music artists Kanye West, French Montana, Tyga, Britney Spears, and popular YouTuber Jake Paul are among the names known to live in the area. Apparently popular rapper, singer, and songwriter Logic also lives there and close to the new FaZe house as Rain talked about running into him just after moving in.
x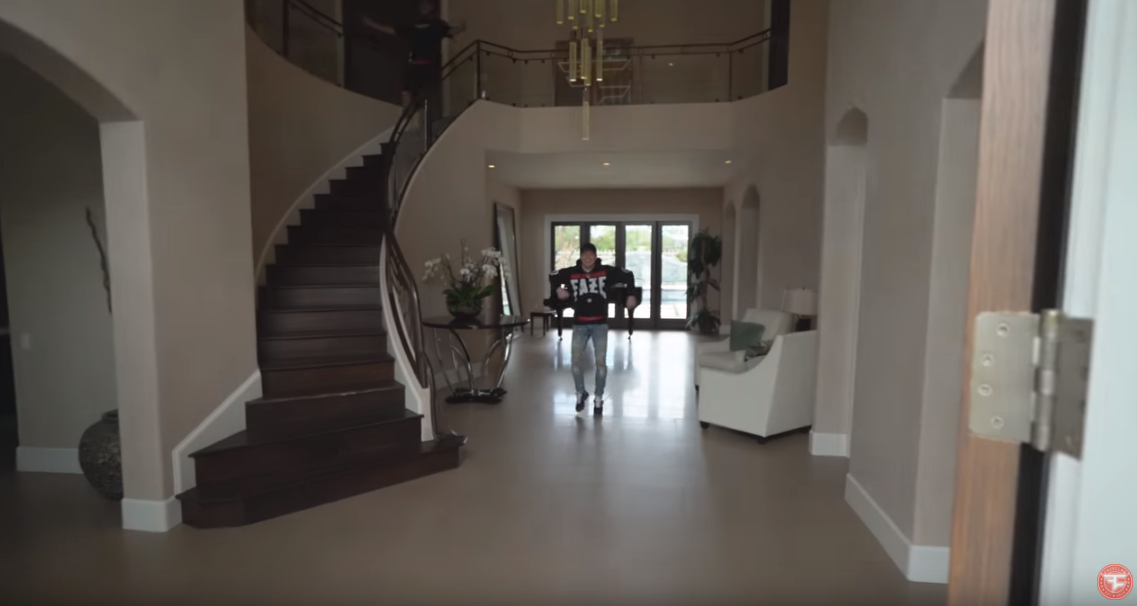 The main hall is very large and goes from the main doors to the backyard.
x
The rooms also had a lot of parallels between them as well. All featuring large beds, personal flat-screen TV sets, bathrooms, walk-in closets, and either a nice view or a balcony. The group was seemingly most excited about the game room, which featured four separate computer setups, each with their own set of monitors and peripheral devices. The room is where all of plan to collaborate in playing video games like Fortnite on a dedicated LAN connection and then produce videos out out of their gameplay. - A full look at the new FaZe gaming house can be seen in their video below.
x
https://www.youtube.com/watch?v=LhNal8Nx9Cs
x