Popular esports organization 100 Thieves and American fast food restaurant Chipotle Mexican Grill have announced a brand-new partnership, including special orders designed by CEO Matt 'Nadeshot' Haag and streamer Brooke 'BrookeAB.'
100 Thieves have quickly become one of the most recognizable esports teams in the world, competing in League of Legends' LCS, CSGO, Fortnite, and more. On top of that, they are also home to streaming superstars such as Jack 'CouRageJD' Dunlop and Rachell 'Valkyrae' Hofstetter, and run an incredibly successful streetwear division which regularly sells out within minutes of launch.
Now, 100 Thieves have confirmed that they'll be teaming up with Chipotle, which they announced in a hilarious video that only the organization's famous video crew could put together.
Nadeshot took some time away from the company for a few weeks and here are our biggest takeaways:

➡️ Froste can't spell CEO
➡️ Matt looks great with long hair
➡️ Chipotle increases employee happiness

Welcome @chipotletweets to the 100 Thieves family! #100T pic.twitter.com/2LJeLM2NPj

— 100 Thieves (@100Thieves) March 12, 2020
[ad name="article1″]
As part of this new partnership, Chipotle will feature meals designed by Nadeshot and BrookeAB that hungry fans can order via their mobile app.
The 100T CEO's order is an 1505-calorie burrito filled with double steak, brown rice, tomatillo-green chili salsa, cheese, and romaine lettuce, with an additional helping of chips and green salsa on the side.
As for Brooke, she's opted to go with a much more conservative order, as her 675-calorie bowl includes steak, white rice, roasted-chili corn salsa, romaine lettuce, cheese, and queso blanco.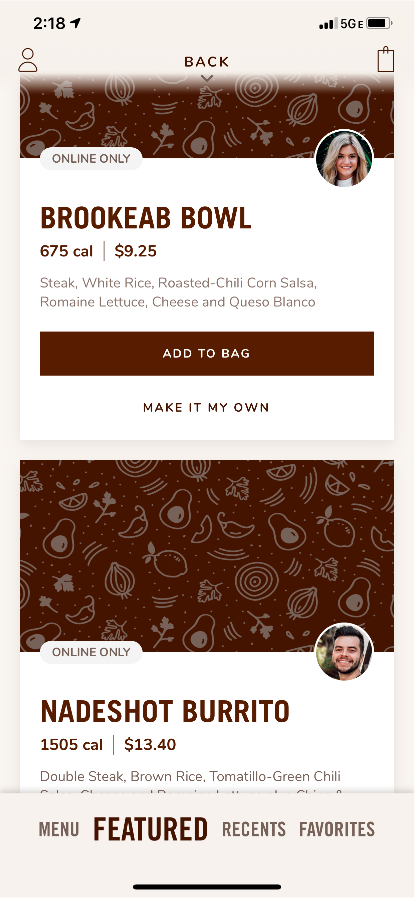 [ad name="article2″]
This isn't the first time that Chipotle have moved into the world of esports, previously hosting the Chipotle Challenger Series at DreamHack Atlanta – a Fortnite battle royale tournament hosted for fans at the event.
Players could compete using their own PCs or on systems provided by DreamHack for free, with the winner picking up free Chipotle for a year, along with VIP experiences.
The company was also one of OpTic Gaming's main sponsors during the legendary organization's run to their first Call of Duty Championship back in 2017, and partnered with TSM's Ali 'Myth' Kabbani to allow him to create his own burrito inside one of the restaurant's locations.
[ad name="article3″]
In fact, this isn't even the first time that Chipotle and 100 Thieves have linked up, with CouRage getting to feature his own creation on the restaurant's app, which is still available.
What the hell is going on…

You can order my exact chipotle order from the @ChipotleTweets app. This is insane.

I'm speechless… GOOOOO pic.twitter.com/Ncvqb65q5M

— Jack "CouRage" Dunlop (@CouRageJD) February 27, 2020
Chipotle joins Rocket Mortgage, Red Bull, Cash App, and Totino's as 100 Thieves partners, and will appear on all esports jersey moving forward as their teams compete around the world.
The team recently unveiled the largest esports facility in the United States, the 100T Cash App Compound, a state-of-the-art 15,000 square feet location that houses all of their esports teams, apparel creation, and includes streaming pods for anyone who wants to broadcast out of the location.