The opinion of Patrick 'Aches' Price is divided, but you can't deny that he ever holds back when something upsets him.
The Infinite Warfare esports reveal took place on October 26th in Los Angeles, with eight professional Call of Duty players attending to showcase how the game will look in a competitive environment.
Article continues below this advert
It didn't feature the big stage and crowd that we saw for Black Ops 3, but a number of key details about what competitive players could expect were released, including the new weapon draft feature to replace pick and bans.
One man that wasn't very pleased with what he saw was Cloud9 player and 2014 world champion, Patrick 'Aches' Price. He launched a tirade on Twitter that included targeting CoD World League commentator, Clint 'Maven' Evans and a full blown argument with his former team mate, James 'Clayster' Eubanks.
Warning, there is a lot of Tweets.
1.
2. 
3.
4.
5.
6.
7.
8.
9.
–
Continues Below Advert
–
10.
11.
12.
13.
14.
15.
16.
17.
18.
19.
20.
21-24.
–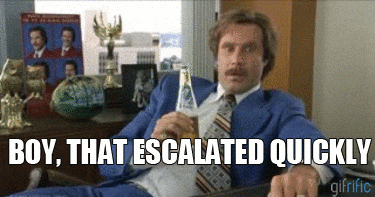 –